Item successfully added to basket
Item removed from basket
What to do if you're blocked
What to do if you're blocked
(7,075 views)
Occasionally we're forced to temporarily block your internet connection because we've detected suspicious traffic coming from your device. This is normally due to a virus or malware on the device, but can also be caused by the use of VPN software.
In order to be unblocked, you'll need to prove that your device is no longer compromised by providing a clear Anti-Virus scan from an Antivirus program like AVG or Avast. Occasionally we'll also request a scan from an Anti-Malware program as well, such as Malwarebytes.


What you need to get started
1. You must have up-to-date Anti-Virus and Anti-Malware Software.
2. If it is not already, your device language must be set to English. The Date and Time must also be correct.
What we need from you
In order to lift the block, we proof of the following:
• That a Full Scan has been completed with:
• 0 Threats Detected
• 0 Threats Removed
• The Time and Date of the scan
• The Time and Date on your device
The best way to do this is with a full-screen capture: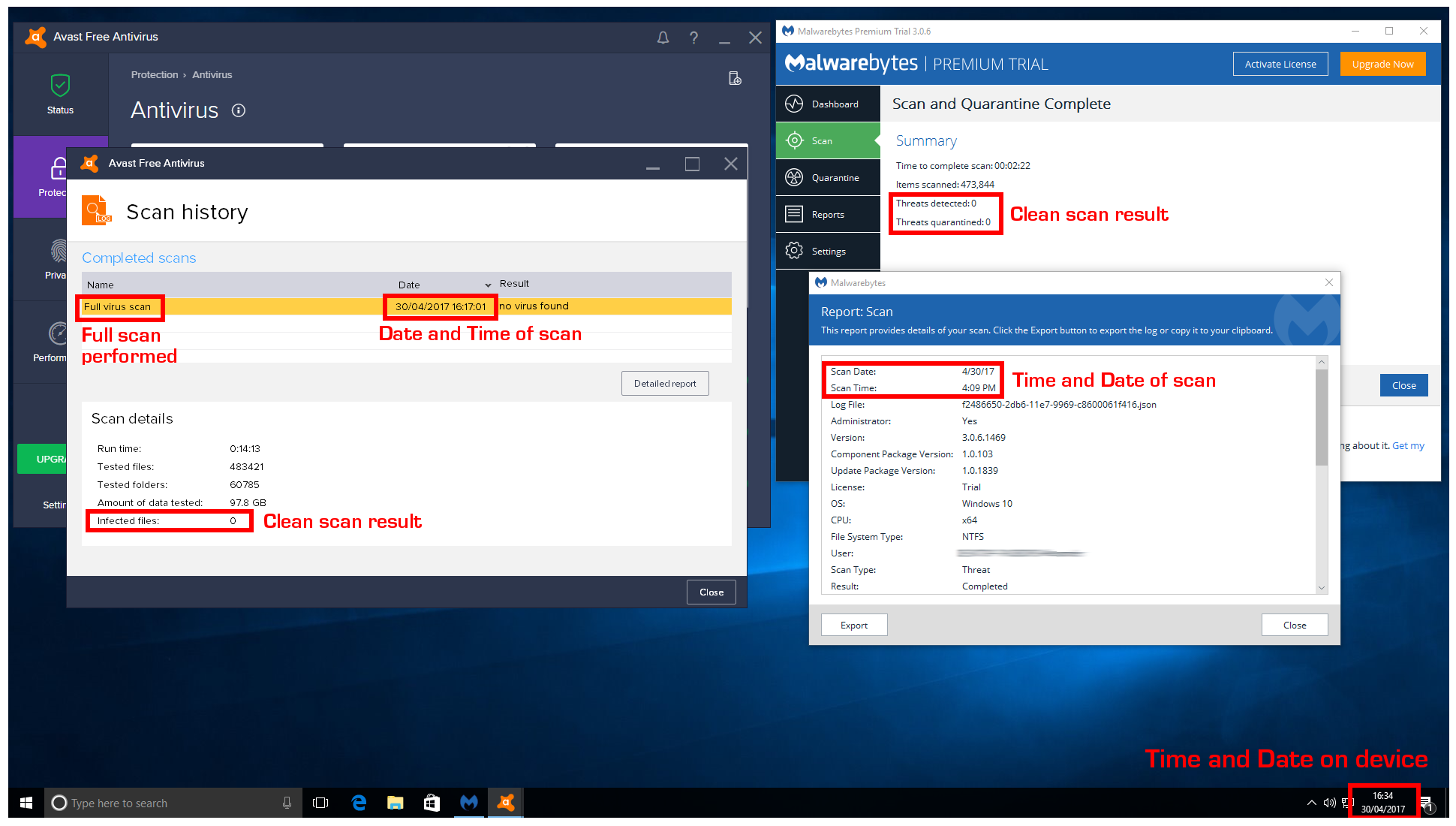 Make sure your Malwarebytes scan is set to scan all folders including rootkits. You can change this setting by selecting "Custom Scan" instead of "Threat Scan".
---
You should send the screen-capture to us as an attachment in an email.
You must make sure to include your Username or Account ID in the email.
If you are using a mobile device, it may be an infected app causing the problem. If that is the case, please contact us using the form below, or by an alternative method.
FAQs
But I haven't downloaded anything illegal, why am I blocked?
Malicious software can often come packaged within something that looks legitimate, which is why you should only download from reputable sources, and always follow safe web browsing practices.
Can you unblock me temporarily so I can send you the screenshot?
No, as your device is still potentially a threat to our network and users.
How can I send you the screenshot without an internet connection?
The easiest way to do this is over a mobile hotspot from your phone's 4G. If this isn't possible, you can use any other public Wi-Fi network, for example in a library or coffee shop.
---